Outlook on Mac does not open.
21 Feb 2016
So .. your outlook won't start, what to do? Most likely it's database is corrupted. to fix:
Start outlook while holding down the option (alt) key. This brings up the 'Microsoft Database Utility'.
Select the correct identity (probably Main Identity).
Now press the Rebuild button.
Wait until completed, and start Outlook normally.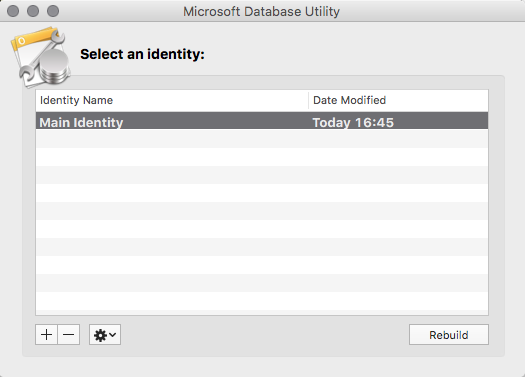 If you liked this post, you can
share it with your followers
or
follow me on Twitter
!